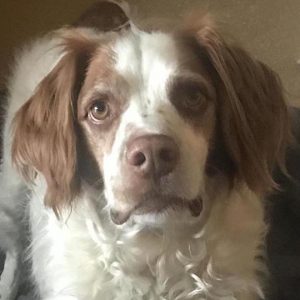 Rio
Robin's Nest has been a huge blessing – for me, my dog Rio, and for my neighbors who can't tolerate the howling that happens if Rio is left home alone. Yes, separation anxiety is a big deal for my pup, and something I wasn't able to train out of him. Robin and her amazing crew not only gives Rio a safe place to play and cuddle, they give me hours of peace of mind. Rio can't wait to get in the gate when we arrive in the morning, and he is perfectly tired at the end of the day. The homelike environment is worlds better than other facilities I had tried before finding The Nest. I can't say enough good things about Robin's Nest – a life saver for me and Rio.
– Nancy Calhoun & Rio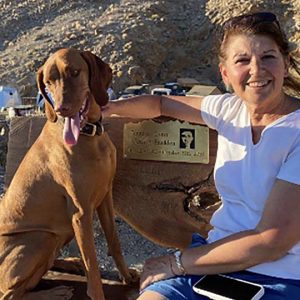 Lana
Robin is the BEST! She has watched my lovely Lana for over a year now, three days most weeks. She is like a second Mom to my sweet pup and treats her like her own. 🙂 Everyone who works at Robin's is absolutely wonderful! Lana loves going to Robin's and starts whining when she sees we are turning into the driveway! She has SO much energy and gets lots of exercise playing with her buddies there, going on walks and snuggling up on her favorite bed. I am so grateful to have such a safe, clean, loving place for Lana. Thank you, Robin!
– Martha, Jenny and Lana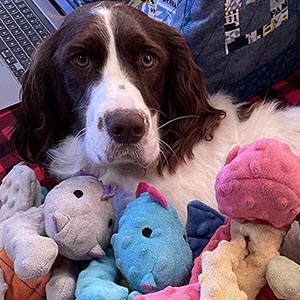 Luna
When I was looking for a place for my puppy (now young dog) to be while I'm at work, I knew I had found the perfect spot when I found Robin's Nest and met Robin Balowitz. Happy dogs having fun. Simply said and the truth. And most important to me, I don't worry for a moment from drop-off to pick-up. I have complete trust in her safety and happiness. I know Luna is having fun with Robin, her team and all of the romping friends, tumbling, leaping and falling into a sleepy heap until it's time to get up and do it all over again!
– Julie Edwards and Luna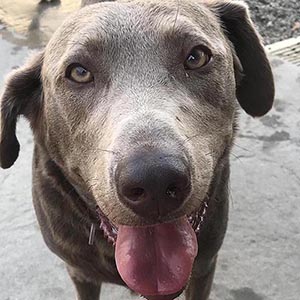 Augie
When we turn into the driveway to Robin's Nest, our dog Augie stands ready at the car door. That's been true every morning for more than three years. Whether it's for the day or overnight when we travel, we know Augie will get the attention we want him to have: exercise, a long walk, time to play, and the love each animal gets at Robin's Nest. It's more than just a cliche to say we feel like family. Robin's Nest is Augie's home away from home.
– Paul Skenazy and Farnaz Fatemi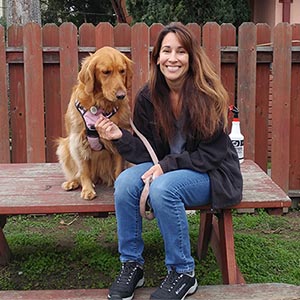 Stella
A friend recommended Robin's Nest to us & we are very grateful she did. Stella has been going to Robin's Nest for 2 years now and she loves it. She gets plenty of off leash time to run around & play with her friends. Robin & her staff are the best, they're very friendly & truly dog lovers. They not only care for Stella, but alert us when they have concerns about her health. We're so thankful she has another family that loves her as much as we do 🙂
– Quincy & Lori, Santa Cruz
ROBIN'S NEST PET CARE SERVICES
By Appointment Only
2135 Chanticleer Avenue
Santa Cruz, California 95062
HOURS
Open 7 Days a Week
8:00 AM - 5:00 PM